Leader in Me School
Leader in Me is an evidence-based PK-12 model, developed in partnership with educators, designed to build resilience and ...
Learn More
Congratulations Mrs. Vega - Teacher of the Year!
Year Round School
Brevard's only school operating on a Year Round Schedule! 9 weeks on and 3 weeks off!
Learn More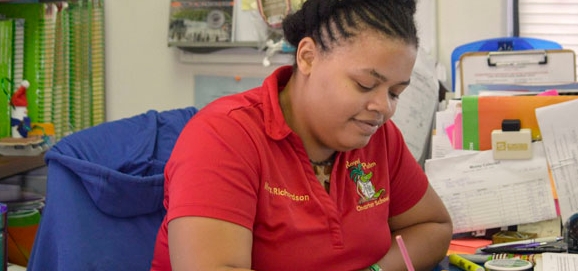 Click Here to View Royal Palm's Report Card
The Elementary and Secondary Education Act of 1965 (ESEA), as amended by the Every Student Succeeds Act (ESSA), requires ...
Read More
Load More
We love Royal Palm!
We love our daughter's teacher, she is simply amazing with her kids. Personally speaking, my daughters attitude towards attending school and doing work has completely done a 180. She comes home and brags about the fun she has had, what she has learned and just the total happiness of being in her class. Her affect on my daughters attitude towards school is astounding and should be celebrated.
Glad we found Royal Palm!
When we moved to Florida it was a big change. Finding Royal Palm made it easier on my son to transition. The office staff made us feel welcomed immediately! His teacher is great and he is learning so much!